I decided to add Estonia to my summer trip after going to a teaching conference in Finland! It was just a quick ferry from Helsinki to Tallinn, and then I arrived in one of my (now) favorite European capital cities–Tallinn.  I loved that it felt super Old World, like Prague, but without the roving bands of tourists, scammers, and beggers. After the high prices in Finland, the prices in Estonia were a welcome relief. Is Estonia cheap? Is Estonia expensive? Keep reading to see my Estonia prices broken up by category!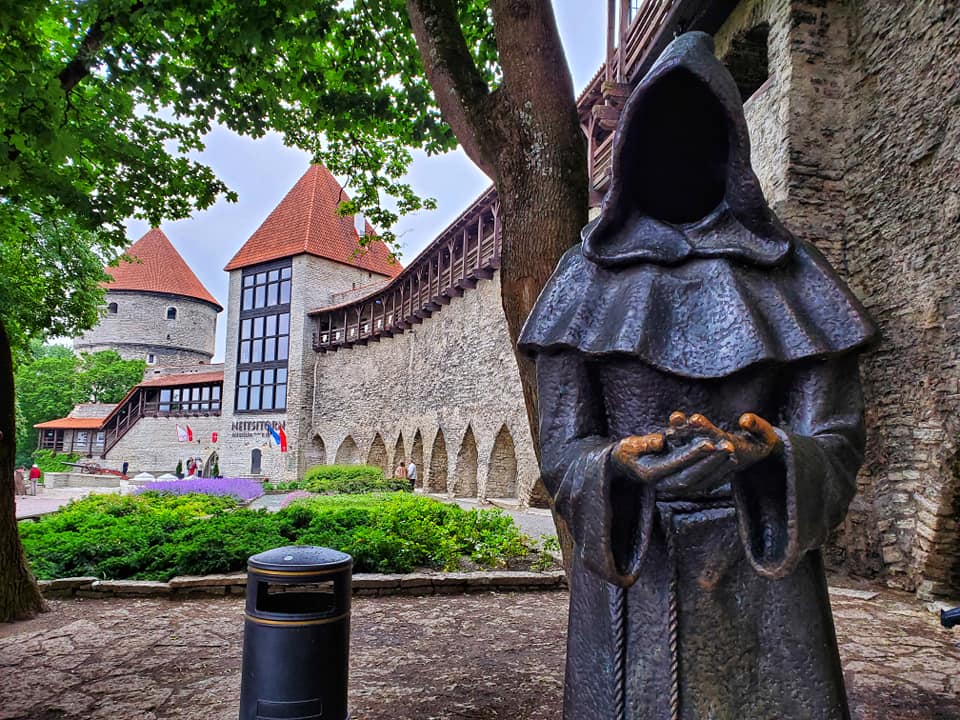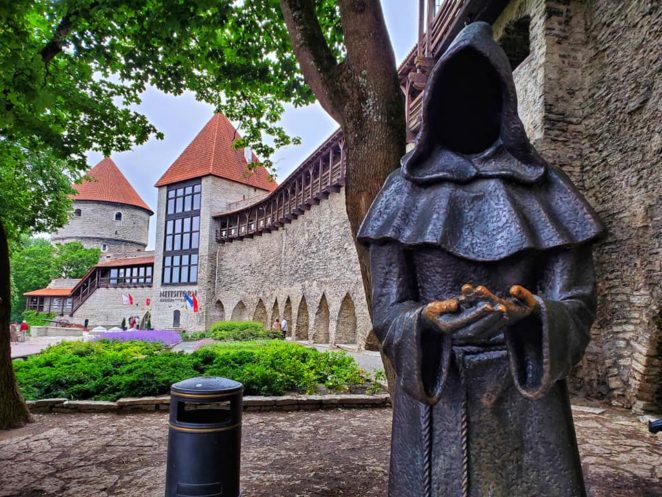 Activities ~ Estonia Prices
Total: $10.26
Could you do it cheaper?  Not really since most were free! However, if you were looking to do other activities like museums that would up this category of Estonia prices, I would suggest looking into the Tallinn Card.
Keep in mind: Looking at architecture is free!
| Activities ~ Estonia Prices | Cost |
| --- | --- |
| Kadriorg Palace | Free! |
| Rakvere Castle | $10.26 |
| Jagala Waterfall | Free! |
| Koluvere Castle | Free! |
| Laitse Castle | Free! |
| Glehn's Castle | Free! |
I don't have a great selection of Estonia prices for activities because most of the places I went to were free! However, I will add some other options at the bottom as well in case you have more time or different interests.
You can find more information about these places on my Baltics itinerary post, so if any pique your interest, do check that out for a more thorough rundown!
Kadriorg Palace
You can freely walk around the outside of the Kadriorg Palace and its gardens. The entire compound is also surrounded by a series of parks and fountains, so it is a lovely way to spend the day!  If you do decide to go inside the museum, the cost is about $9.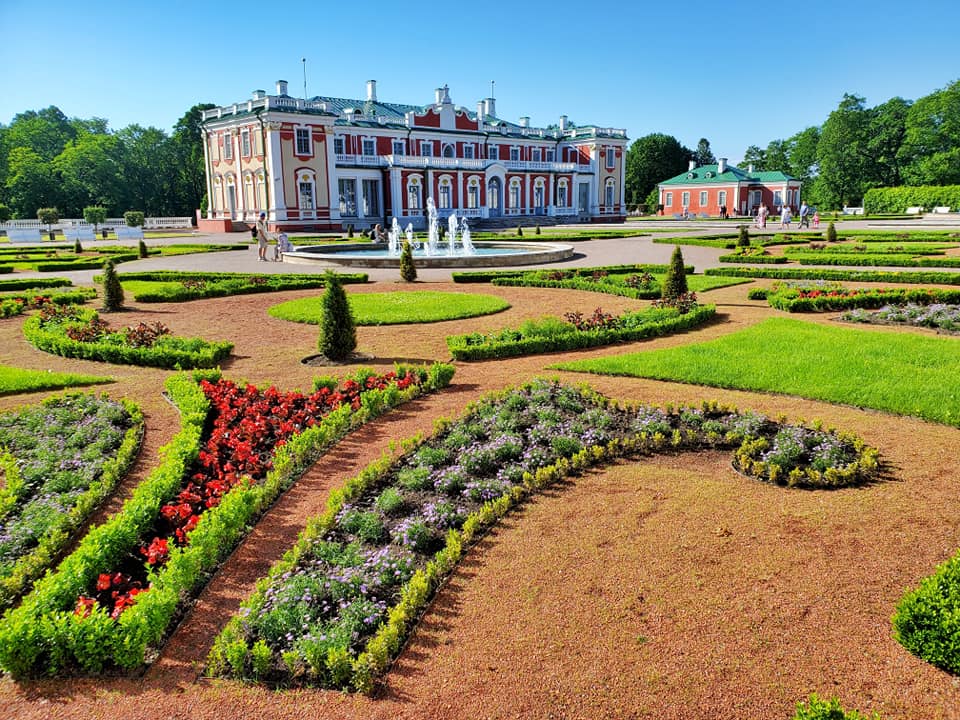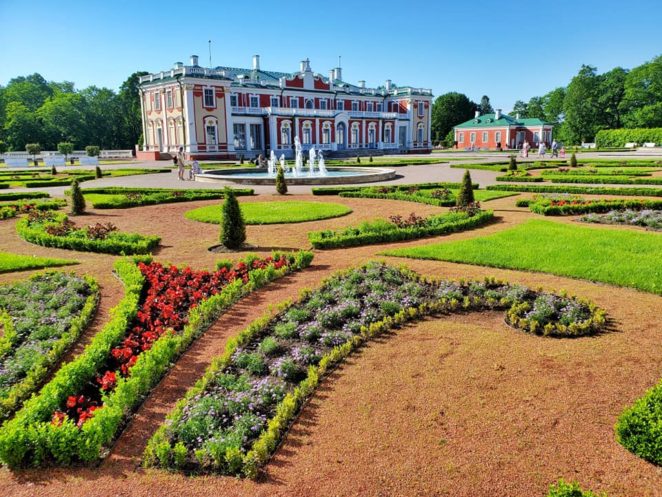 Rakvere Castle
I almost didn't go because I thought it looked like ruins, and I had seen quite a few castles already.  What an idiot I was! Thankfully, I decided to keep it on the ol' itinerary, and it was well worth it.
The castle itself isn't wildly exciting on the outside, but on the inside it's like a Renaissance Fair! Employees are dressed in period costumes, and there are fun interactive exhibits inside.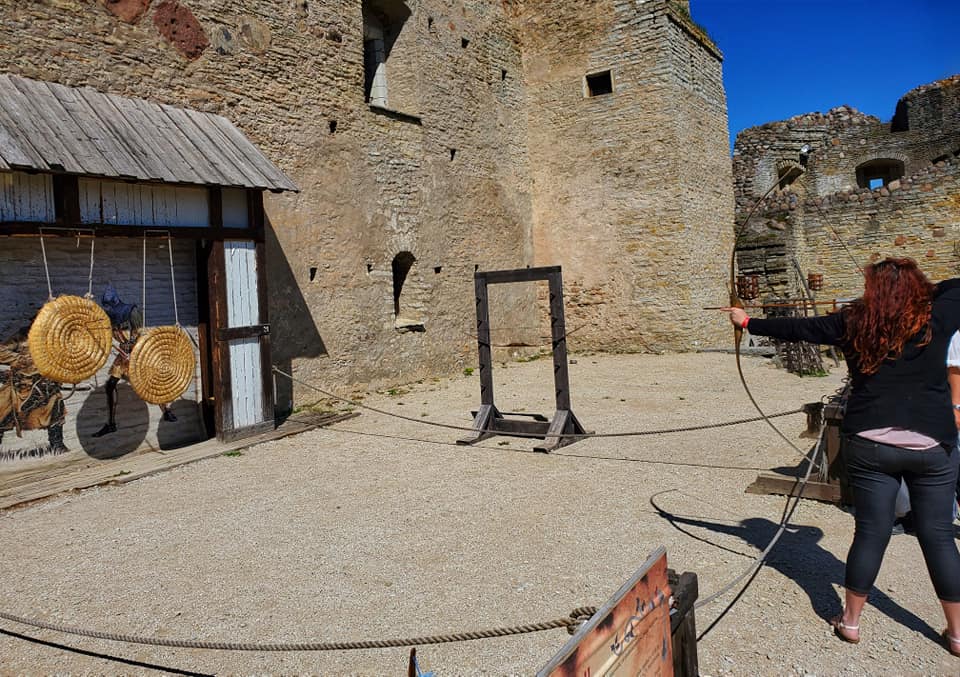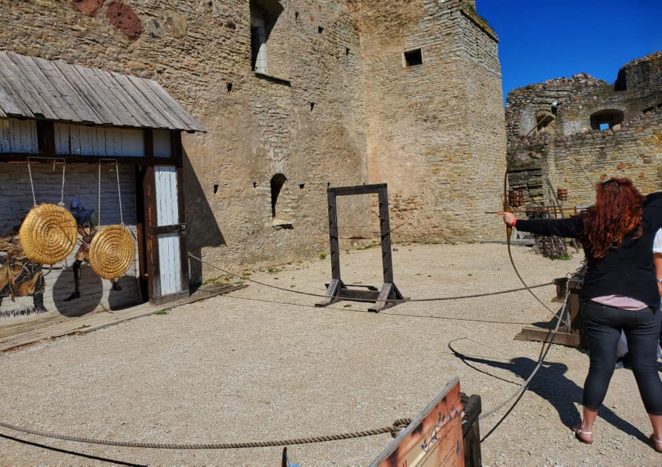 Don't forget to get a picture with the Bull!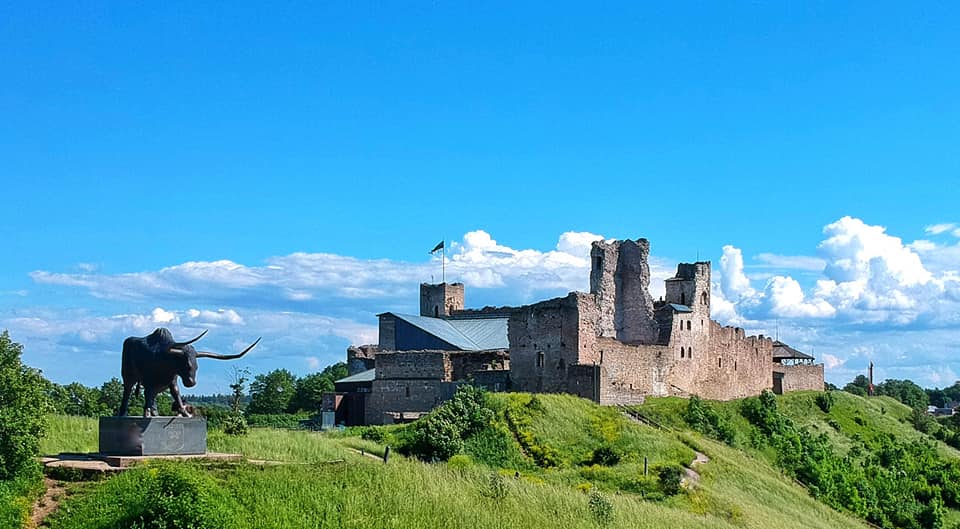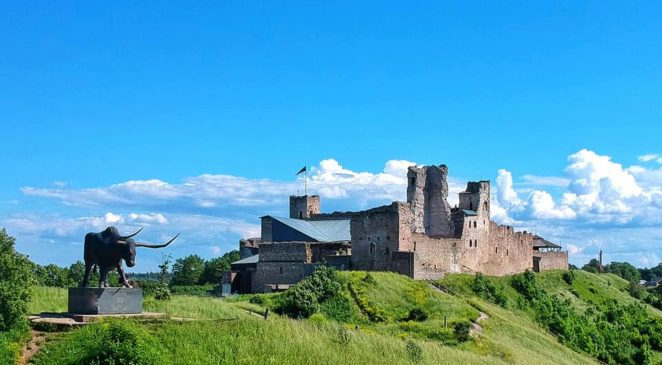 Jagala Waterfall
Another free activity.  You could even bring a packed lunch to enjoy here!  Jagala is the widest waterfall in Estonia.  I'm not sure if it is worth coming just for this, but this was on the way to or from Rakvere.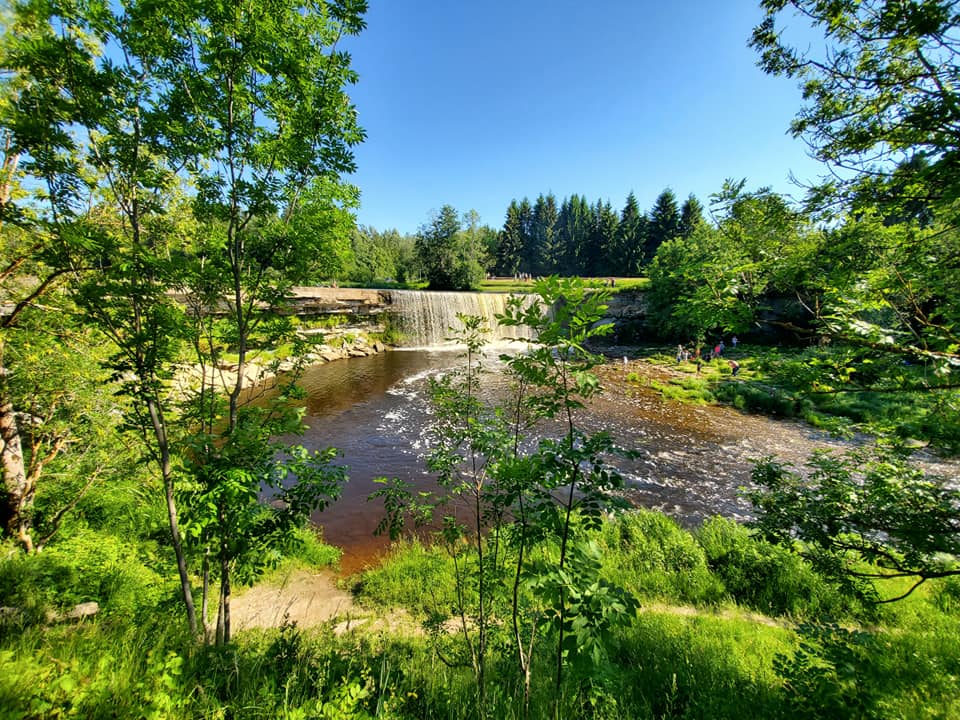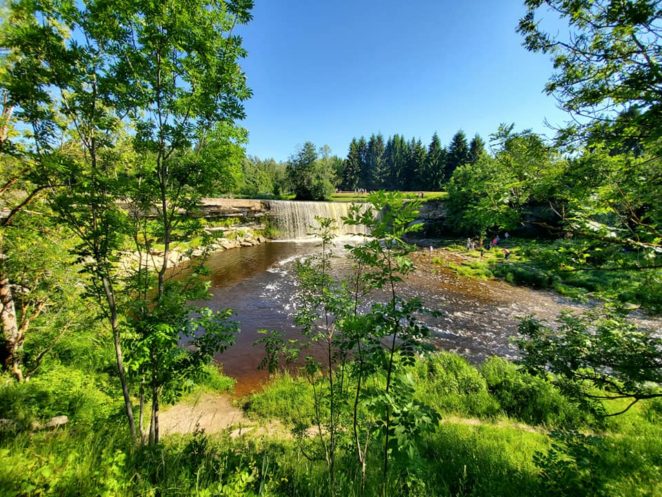 Koluvere Castle
This isn't currently open to the public (although it used to be), but there are small paths with benches around the premises.  There is also a moat around the castle which on a calm day creates a lovely reflection.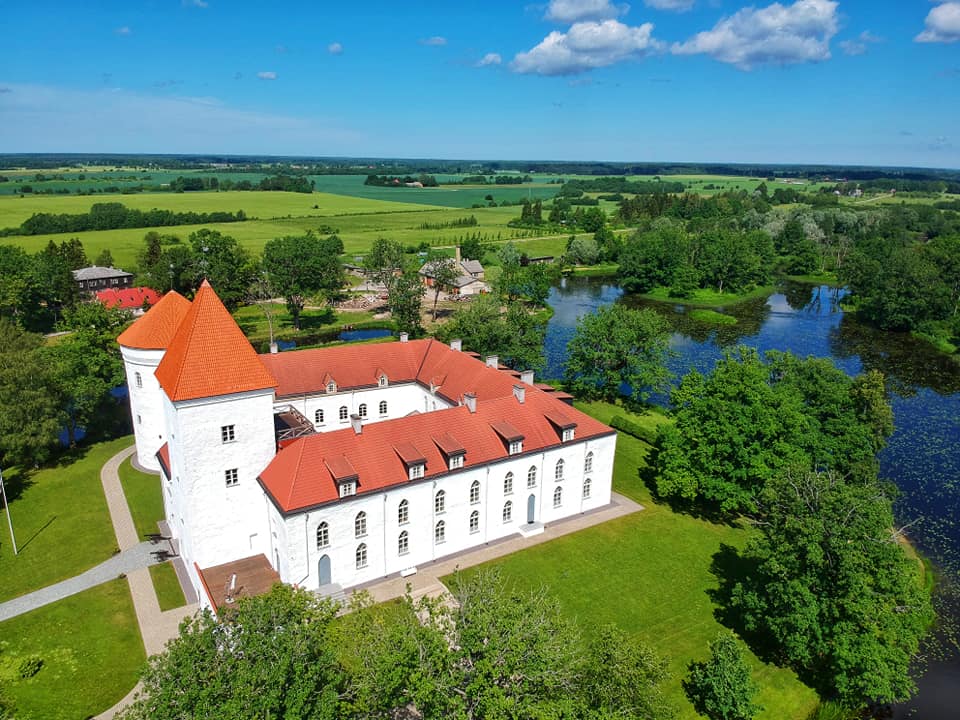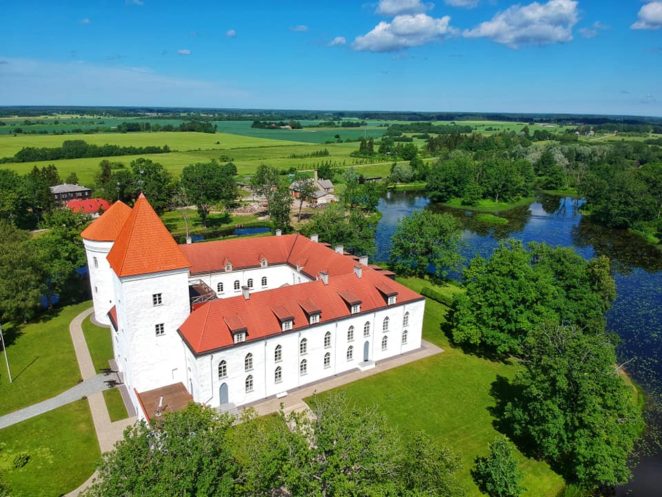 Laitse Castle
I stumbled across this on the way back to Tallinn. I noticed the "attractions" symbol on a brown sign which usually indicates a place of interest, and I inferred that "Loss" meant castle, so I decided to swing by!  It's actually a hotel that you can stay at, and it also has a restaurant. If you have time, it's a nice little rest stop or a lunch break depending when you arrive.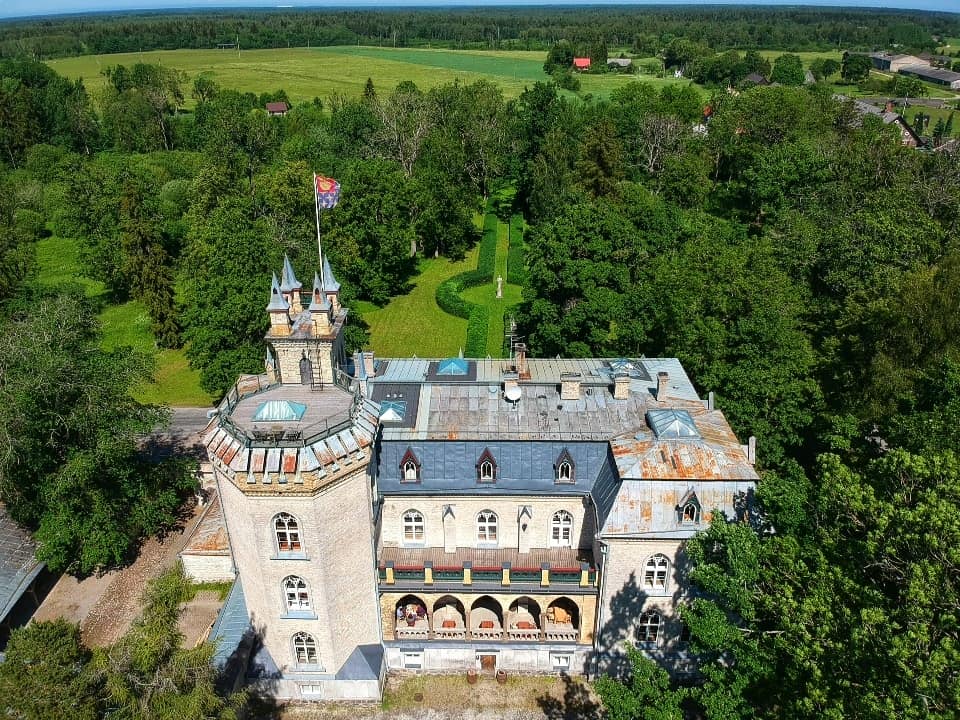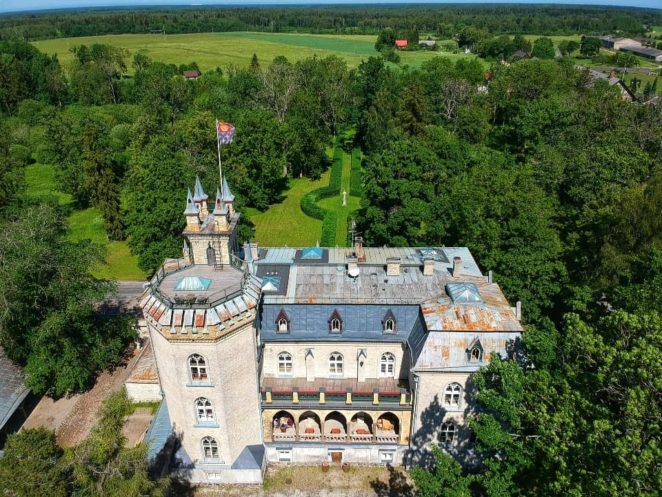 Glehn's Castle
Glehn's Castle was built in 1886, but the owner didn't actually live there long! Now it's on a very suburban street nestled amoungst a park. I saw many joggers and runners. I wouldn't say that this is a must-see, but it was interesting enough if you have time on the way in or out of the city.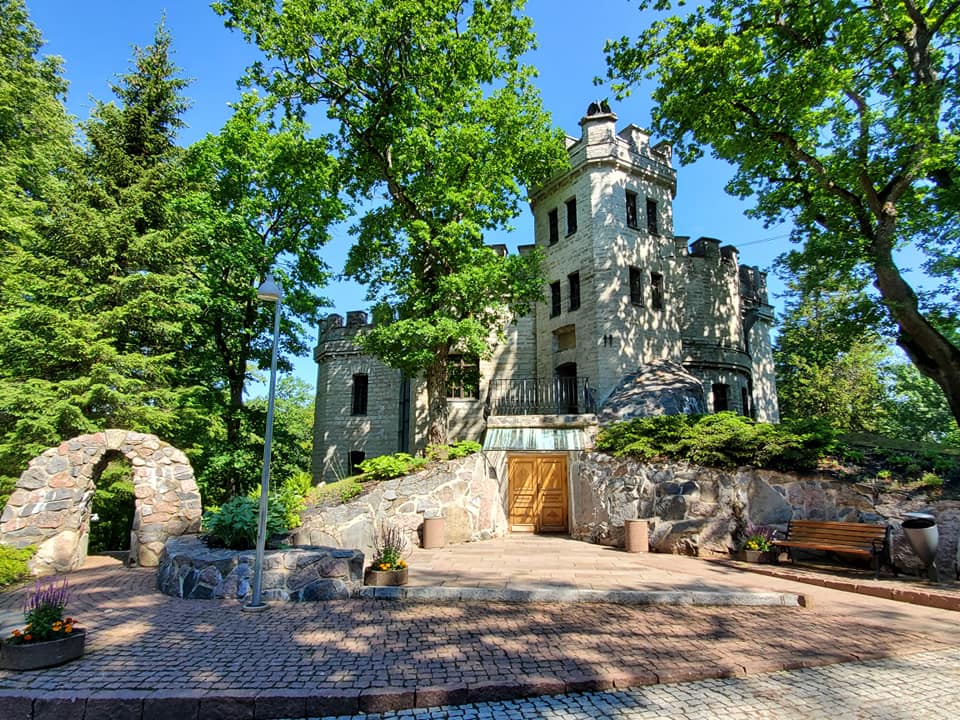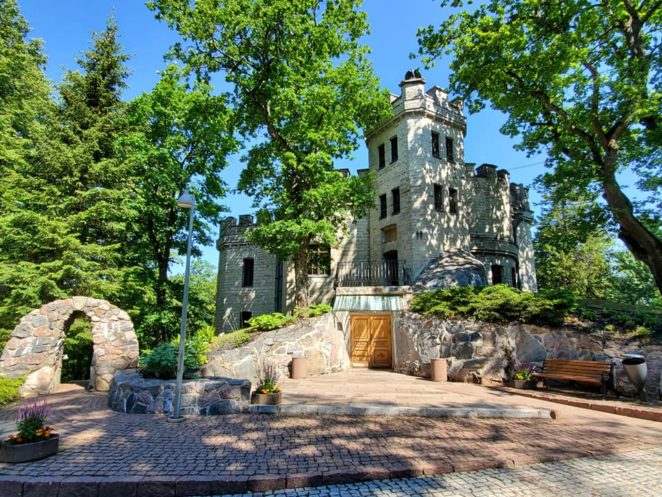 Accommodations Prices in Estonia
Total: $144.63
Could you do it cheaper? Yes, hostels!
Keep in mind: I stayed in a mid-range hotel just outside the city.  
| Activities ~ Estonia Prices | Cost |
| --- | --- |
| Tallinn Hotel | $144.63 |
I stayed at City Hotel for 2 nights.  It was just outside the city walls.  The hotel itself was nice, but after being there, I wish that I had stayed a little more in town!  I have now decided that even though they might be more expensive, I will always stay in an Old Town if a city has one.  I am infinitely more drawn to them than more modern sections of cities.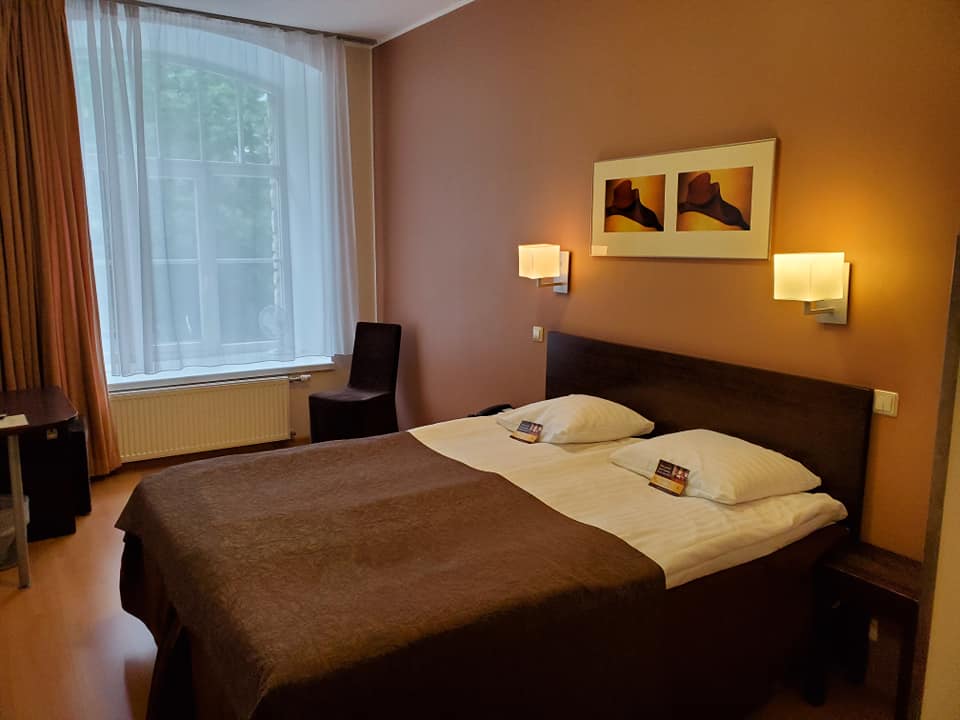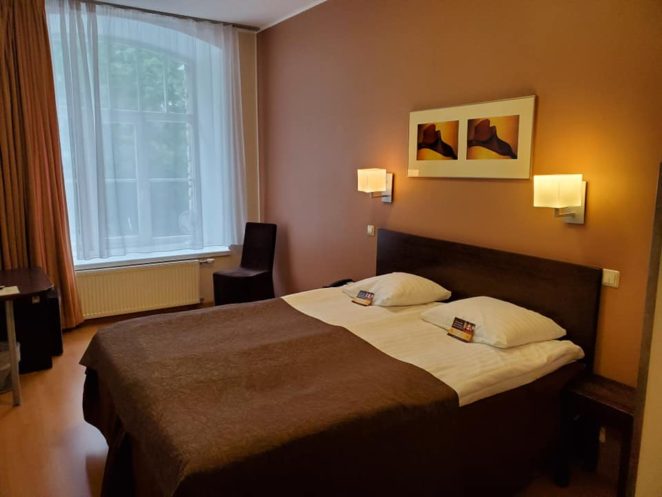 My suggestions of where it stay in Tallinn.
Budget Option: I would suggest the Knight House (hostel)  From $16.  It has dorm rooms and single rooms! It's where I was going to stay, but I booked too late, and it was full!  It's super cute and a good location.
Mid-Range Hotel: Old Town Niguliste Residence has a great location and super fun interior design.
Luxury Hotel: Merchants House Hotel is very near the Town Hall, as well.  It has some cheaper solo rooms, but there is a suite that's only about $144 and it has a freestanding clawed tub!
Where I stayed: City Hotel was perfectly lovely, but since I walked into Old Town, I really wished I'd stayed there instead! Of course, I waited a little late to book which meant many options were booked, so c'est le vie!
Transportation ~ Is Estonia Cheap?
Total: $106.80
Could you do it cheaper?  If you just stay in Tallinn or possibly use buses.
Keep in mind: I rented a car just for Estonia, and then I took a bus to Riga to cut down on the "one way rental fees."
| Transportation ~ Estonia Prices | Cost |
| --- | --- |
| Rental Car for one day | $32.68 |
| Gas (at 1.39 Euro a liter) | $37.62 |
| Uber from Ferry port to hotel | $4.50 |
| Uber to bus station | $4.42 |
| Uber from hotel and rental and back | $6.58 |
| Ferry from Helsinki | $21 |
For my transportation costs of Estonia, I only rented a car for one day.  I rented from Skyscanner which is now my preferred method for finding the best rental car price.  It's similar to Skyscanner for flights in that it searches multiple sites and then presents you with options from multiple companies.  
Of course, that rental car needs some gas! I only had my rental car for a day, but I still went through about $37.62 worth of gas!  That was when gas was 1.39 Euros per liter. 
The Uber costs were mostly just getting to and from arrival stations.  I was just happy they had uber! I like having a record in an app, and it always makes me feel a bit safer than a taxi.  Plus in areas of the world where I can't speak the native language, I don't have to have any issues getting to the correct destination because the app takes care of it all!
The final cost was the ferry from Finland to Estonia which was not too bad of a price! You can read more about that experience if you're interested from the above link 🙂 I counted the bus price to Riga as part of my Latvian budget, but it was about $15.
Food ~ Is Estonia Expensive?
Total: $39.90
Could you do it cheaper?  As always, grocery stores are a budget traveler's best friend!
Keep in mind:  Eating near major tourist sites will up the price!  If you want a bigger variety of where to eat in Tallinn, there are more options!
| Food ~ Estonia Prices | Cost |
| --- | --- |
| Burger in Tallinn Town Square | $16.47 |
| Gas (at 1.35 a liter) | $9.61 |
| Gas Station burger and fries | $3.87 |
| Water in Tallinn Town Square | $3.87 |
| Small salad, banana, and water at bus station | $6.08 |
My first meal in Tallinn was in the Old Town Square. There were many restaurants to choose from, and even though I knew the costs would be higher, I went ahead and selected one from the square.  I found the one with the cheapest meals that I wanted to eat and sat down and had myself a fat, juicy burger. Perfect.
My dinner the next night was just outside the Tallinn city walls at a fun little eatery. I imagine it is more indicative of the cost of living in Estonia since it wasn't in a major tourist spot. I ordered fish and chips which had teriyaki lightly drizzled on them.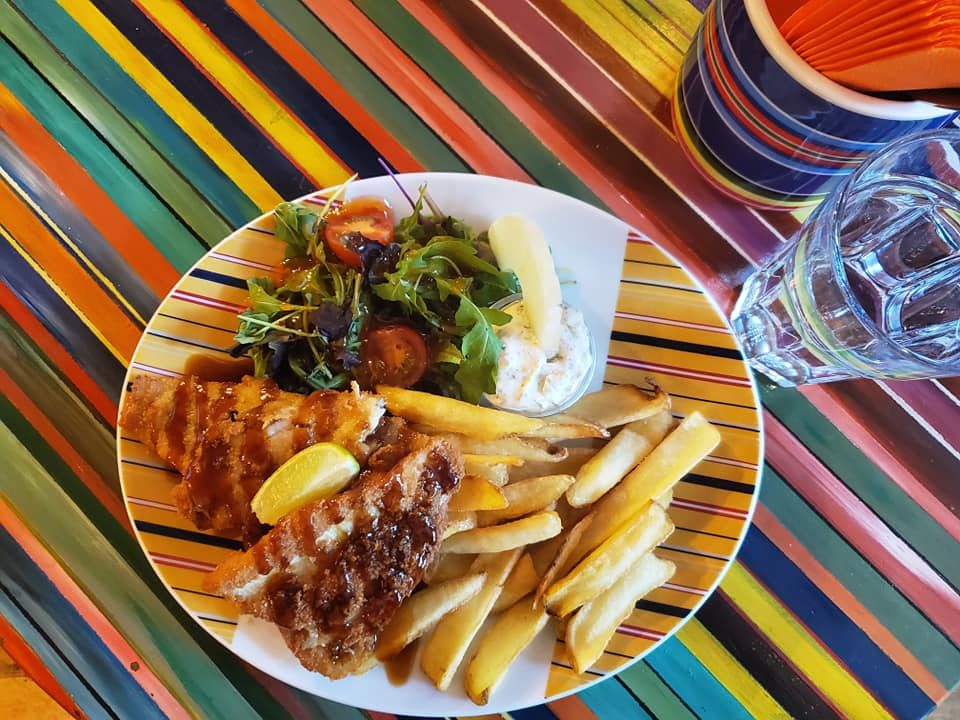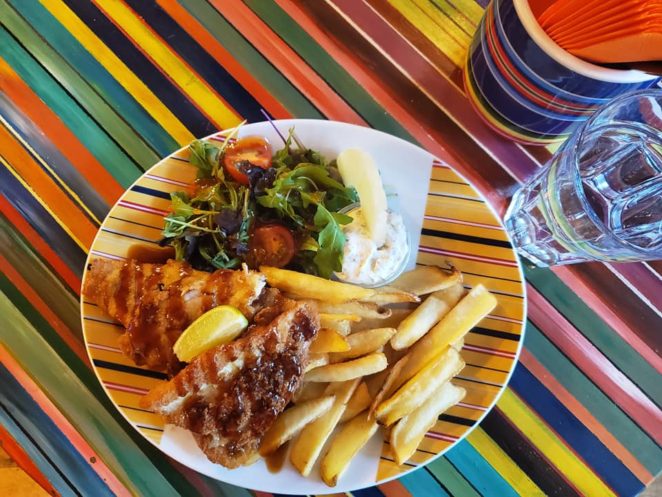 Alcohol 
Total: $3.54
| Alcohol ~ Estonia Prices | Cost |
| --- | --- |
| Estonian Cider | $3.54 |
I didn't really have too many drinks in Estonia, but I did want to try an Estonia cider!  So, I had a local one at the restaurant where I had my fish and chips dinner. However, I would say the rest of the alcohol was also just as cheap!
Souvenirs  
Total: $13.27
Could you do it cheaper? No. Estonia didn't really strike me as a haggling place.
Keep in mind: One of my souvenirs is usually technically "free" since I like to keep the smallest bill, but Estonia is on Euros now.
| Souvenirs ~ Estonia Prices | Cost |
| --- | --- |
| Spoon | $7.74 |
| 5 Kroon Bill | $5.53 |
I always like to grab a spoon for my spoon collection, so always happy to find one that isn't too expensive!
And it was quite a surprise to stumble across a shop that had some old Estonian kroon bills! I very happily passed over a 5 euro note to get a bill that's no longer in circulation. Yay money!  However, they also had this USD bill lol.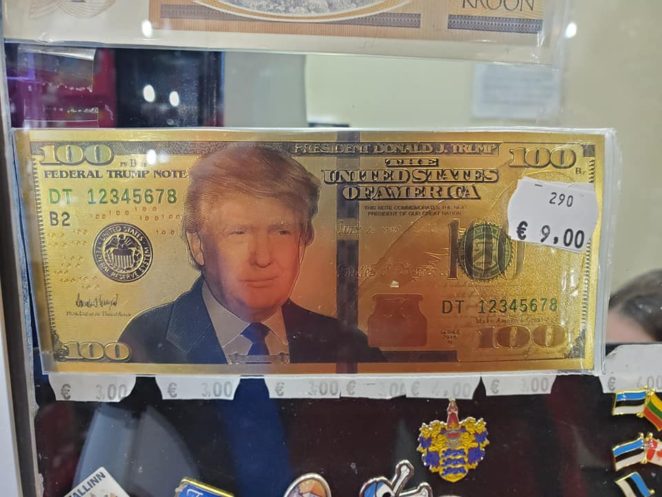 In conclusion, I guess that I have to say that according to these Estonia prices, the answer to "Is Estonia Cheap" is yes!  Yeah, Eastern Europe!
Estonia Budget Total: $318.39 for two nights!
I hope you find this helpful for your trip to Estonia cost breakdown! Let me know what prices you paid and where!
Pin to save for later and share with others!