Egypt is mostly known for deserts and pyramids, but I was excited to find out that my Egypt tour made a stop at the Red Sea!  I, of course, set out to find the best Hurghada Diving Center to assist me to find the best Red Sea Diving! After reading a bunch of Hurghada diving reviews on several sites, I chose Dive Hurghada.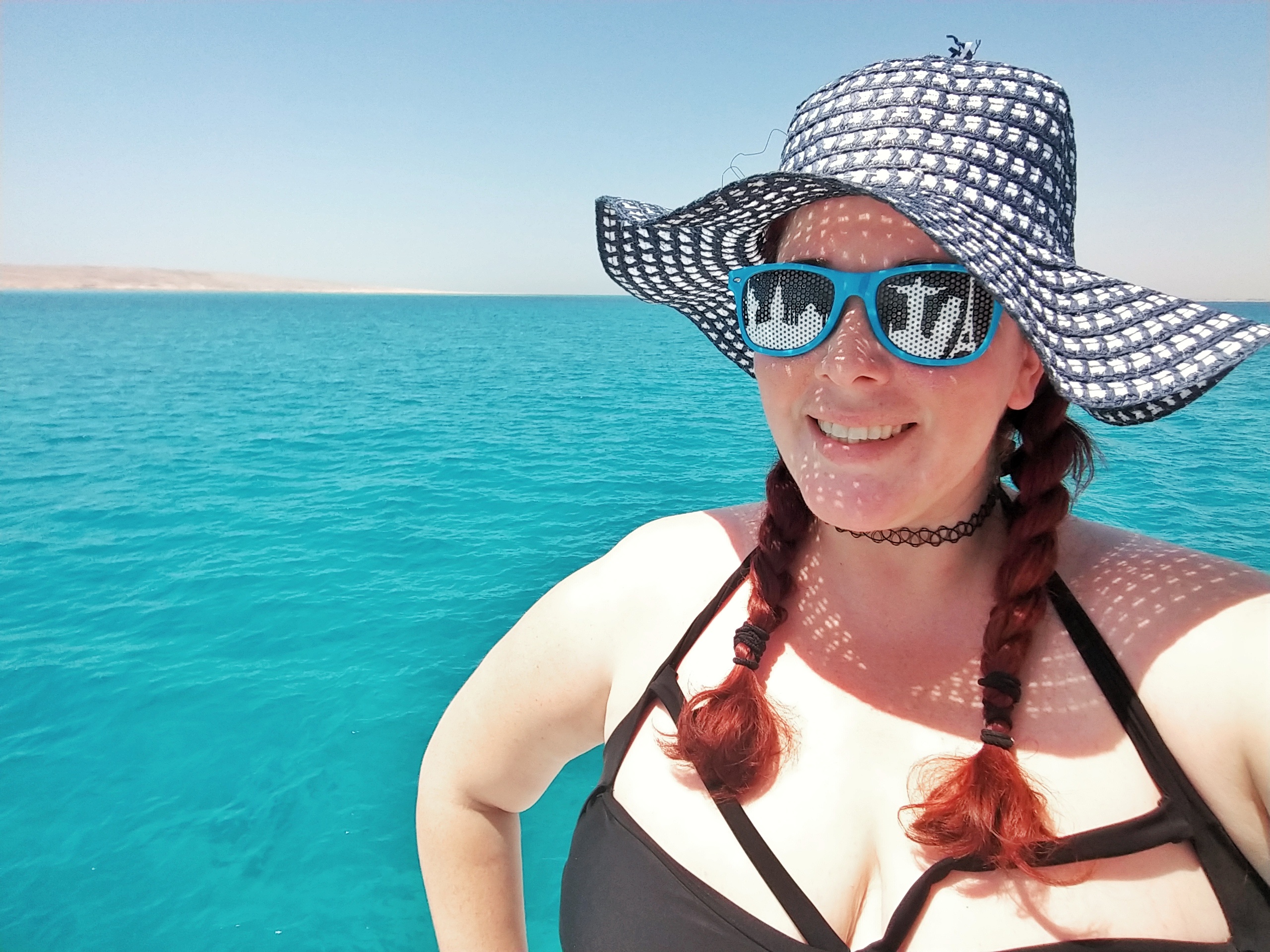 Dive Hurghada comes highly recommended as an amazing Hurghada diving center for incredible Red Sea holidays for both day trips like I did or a Red Sea Liveaboard… and it's not hard to see why!  Let me share with you my experiences with them, so you'll want to hop on the next plane to the Red Sea! (I went to Hurghada, but if you're interested in another Red Sea hotspot, check out this Marsa Alam Holiday Guide!)
Hurghada Dive Sites and Wildlife
Let's start with the main event–the dive sites!  The sites might vary based on weather and other factors, but we started our day off Giftun Island.  I've been diving for over 14 years (wow, that makes me feel old!), and this was one of my favorite dives.  That should come with a lot of heft since I got my advanced diving certification on the Great Barrier Reef!
The wildlife was amazing!  There were, of course, the standard colorful tropical fish, but my favorites were the Blue Spotted Rays and the Giant Moray Eels! Yes, giant!  They can get up to 9.8 feet and 66 lbs!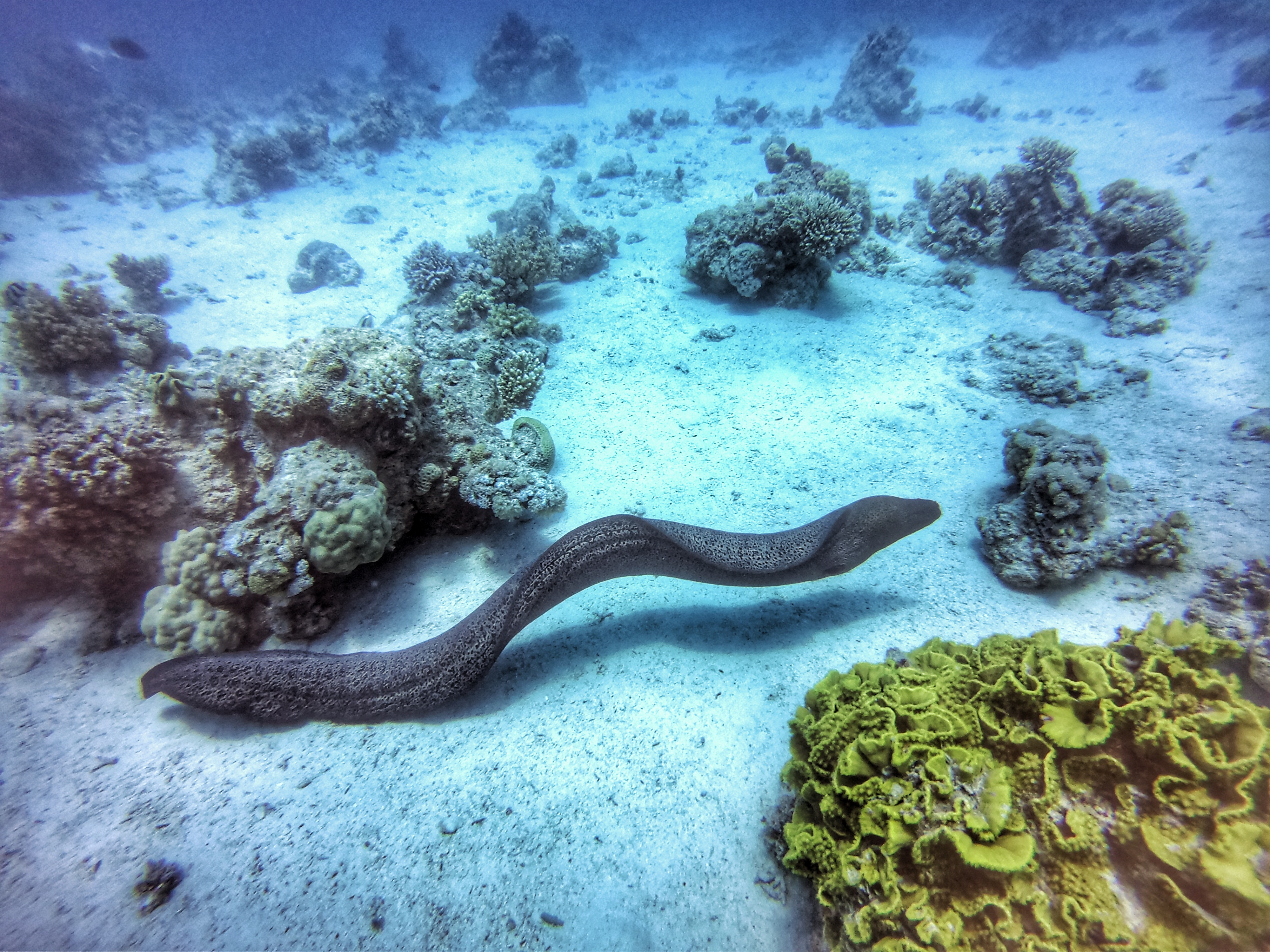 I've seen a few eels in my time, but they were always snuggled into a rock or crevice.  I've never seen one out swimming before, but at this dive site, every time I looked around I'd see the giant ribbon of their bodies sliding through the water.  It was crazy.
The coral reefs were huge as well. I've gone to some places where the reefs were rather diminutive in size, and these were vast.  I was hard-pressed to get a whole structure into just one picture!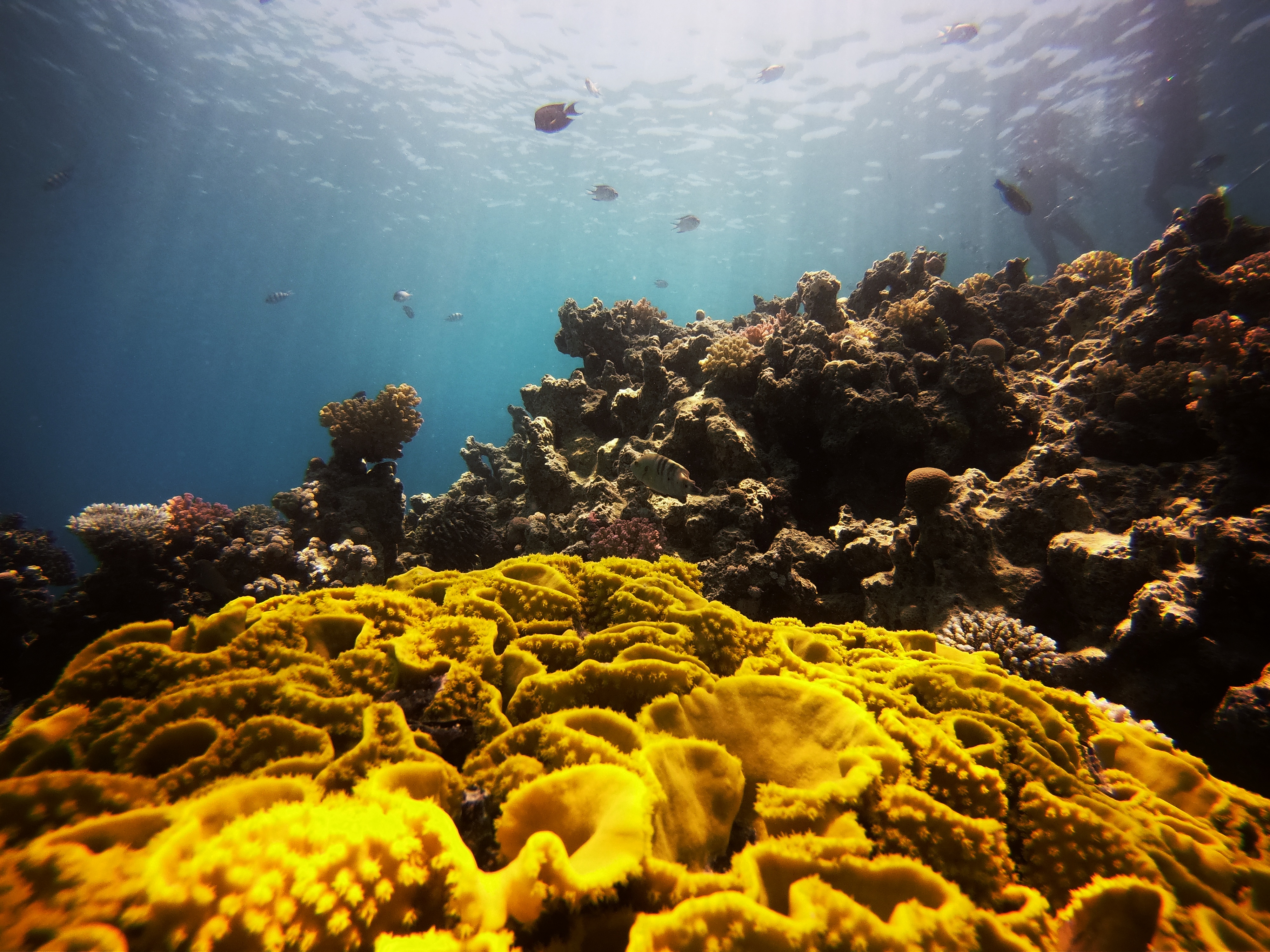 Some of the coral had dramatic colors which aided in navigation as well as aesthetics!
Dive Guides
Diving is super fun, but there is always some inherent danger to it, which is why it's super important to have quality dive guides.  It's important to read the Hurghada diving reviews to find the best guides possible.  I lucked out with the two guides that I dove with, Ahmed and Ali.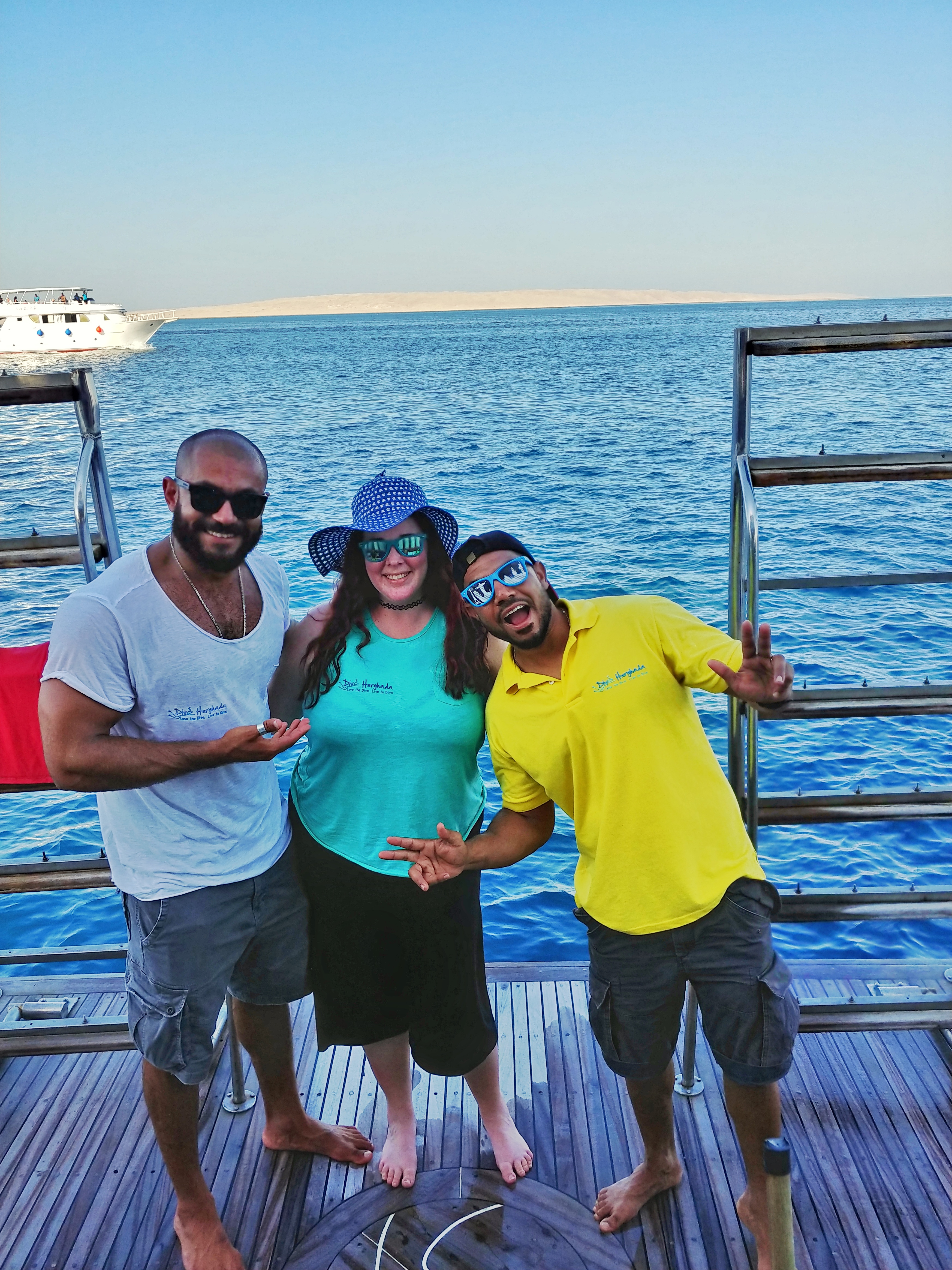 Right off the bat, they were friendly and personable, and I liked them right away.  Diving is always fun for me, but I get very self-conscious about trying to shove my curvy body into a sausage tube of a wetsuit.  
However, Ahmed (who used to be a Mr. Olympian apparently!! Check out his Instagram!) made the process very easy for me. He picked a suit that fit me perfectly, and for a few hours, he even managed to convince me that it was a Small (spoiler alert… it was not at all a small)!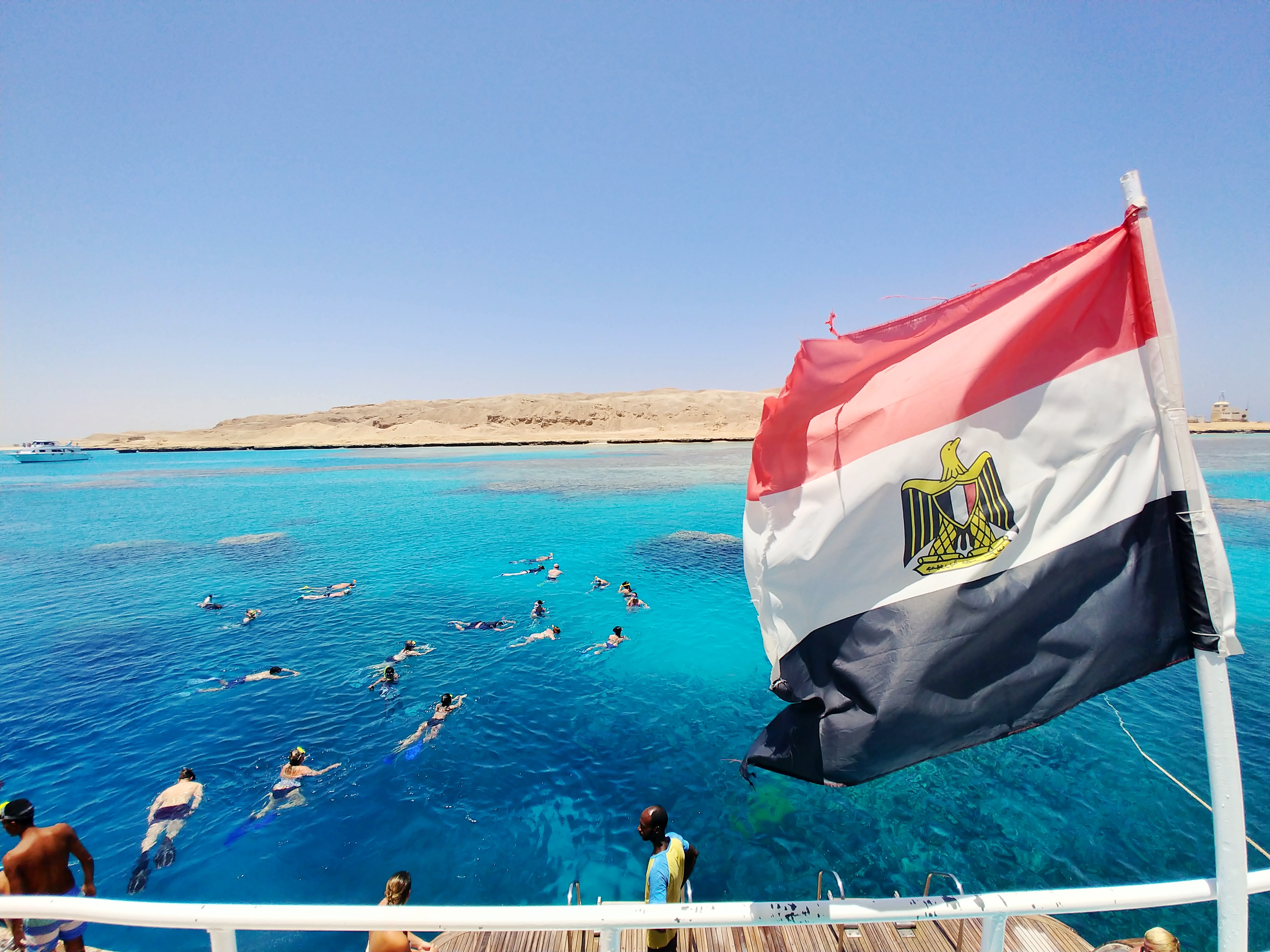 They were also super patient and kind about gentle reminders of some basics that my friends and I *might have* forgotten since our last dive.  It's very reassuring that they checked over the equipment before we got in the water!
Ali was the guide under the water, and he made sure to point out all the interesting things to see.  One time, he was pointing out a fish that was so well camouflaged, that I had no idea what he was pointing at.  He got closer and kept pointing until I saw it. I really appreciated that extra effort. Some guides just gesture and keep swimming.
Boat, Equipment, and Amenities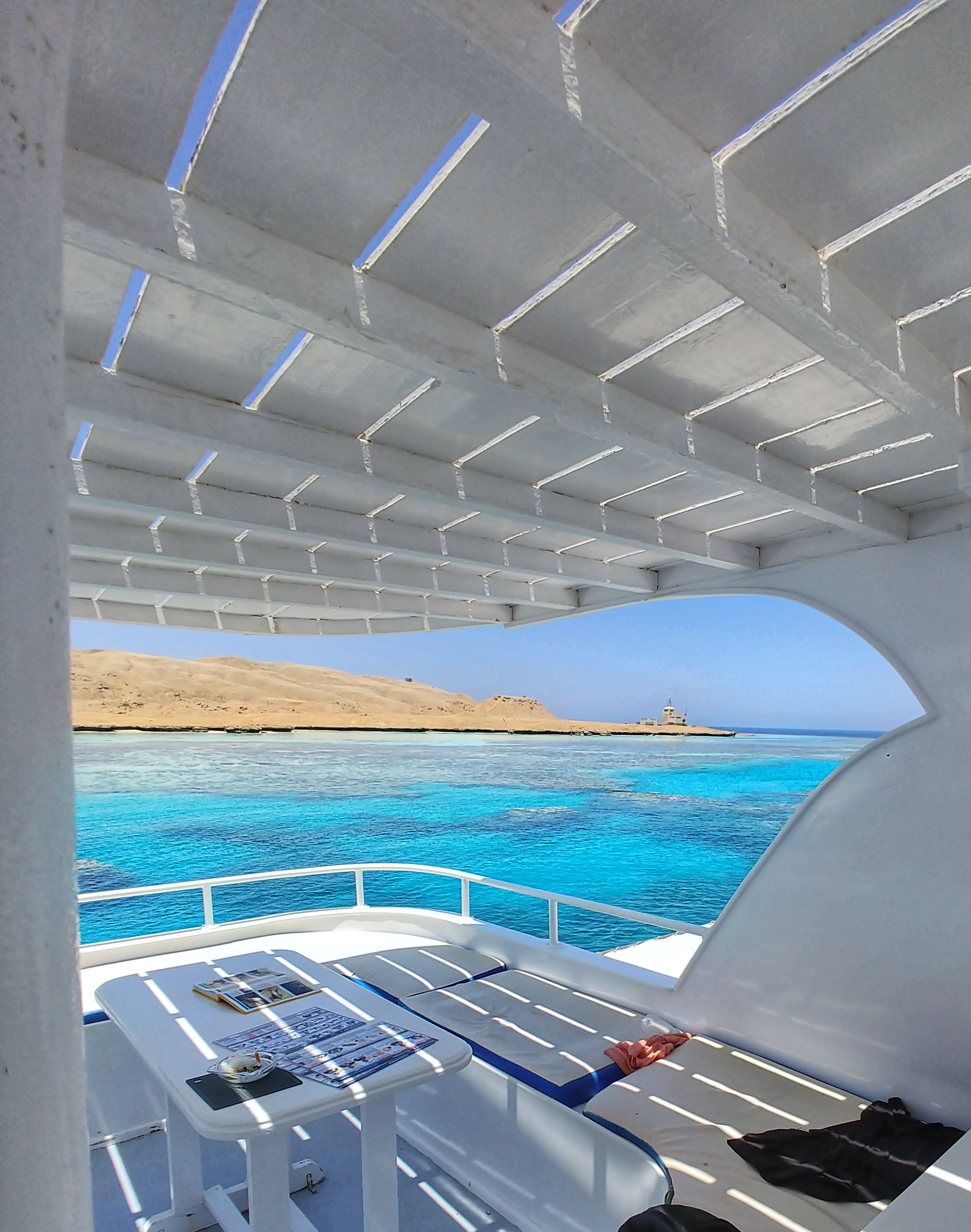 The boat was stunning.  I've been on some rinky-dink boats in my time, but this was a lovely cruiser with plenty of room for all the gear downstairs and a sundeck upstairs.  It also had the most opulent interior I've ever seen!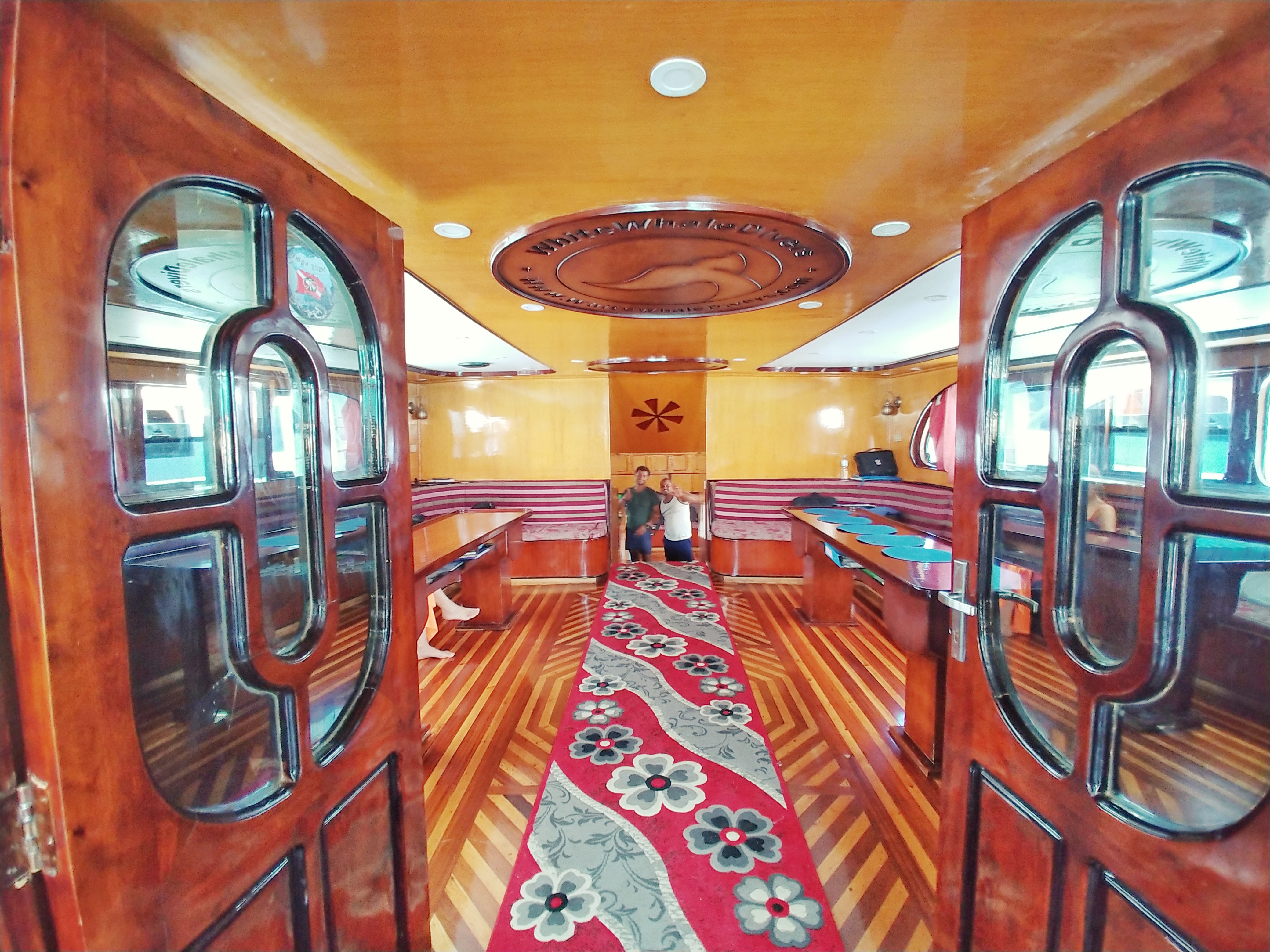 The wetsuits, I believe, were all brand new. No ragged edges or rips in sight!  I found all of the equipment to be very well taken care of!
The price of the dive also included lunch. I'm always wary of "included lunches" because they're usually pretty low-quality but not here!  There was actually an abundance of colors, textures, and choices!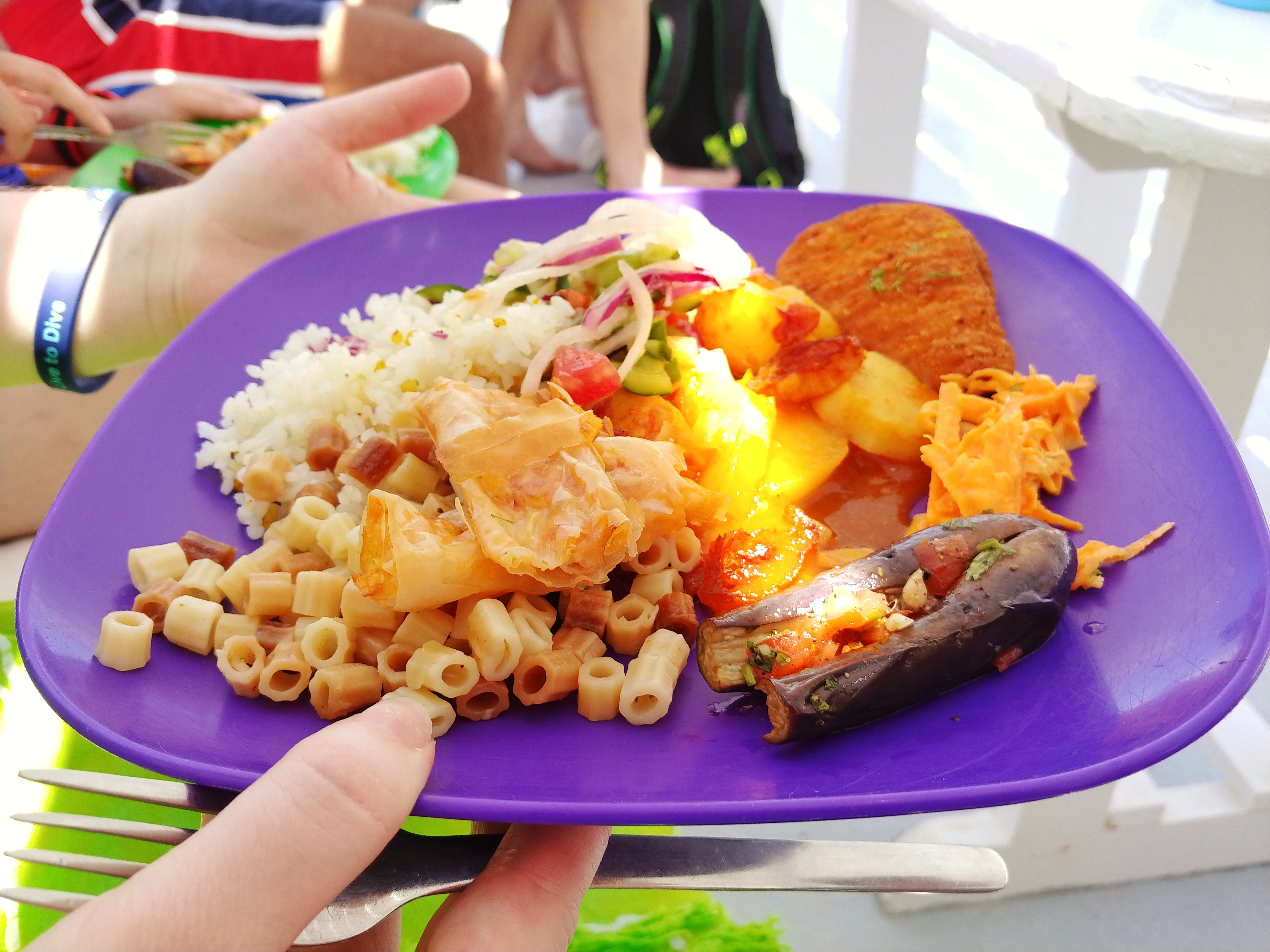 Price
This is dependent on what activity that you choose to do! I did two dives in one day since that's all I could sneak away from my tour for.  They also have a snorkeling option which goes on the same boat! One of the friends that I made on my Egypt tour wasn't certified, so he came to snorkel. We ended up convincing him to try the "Discovery" dive for the second one, and he loved it!
They have a large variety of choices: Intro to Diving (for non-certified), Daily Diving (what I did), Snorkeling (what my friend did before upgrading to Intro Diving), Night Dive, Wreck Dives, Diving Certification Courses, and Liveaboards!
Sidenote: If you've never done a liveaboard, it's a must!  You stay out on the water much longer, so you're actually able to see some more exotic sites with fewer people.  Check this out to learn more about liveaboards all around the world!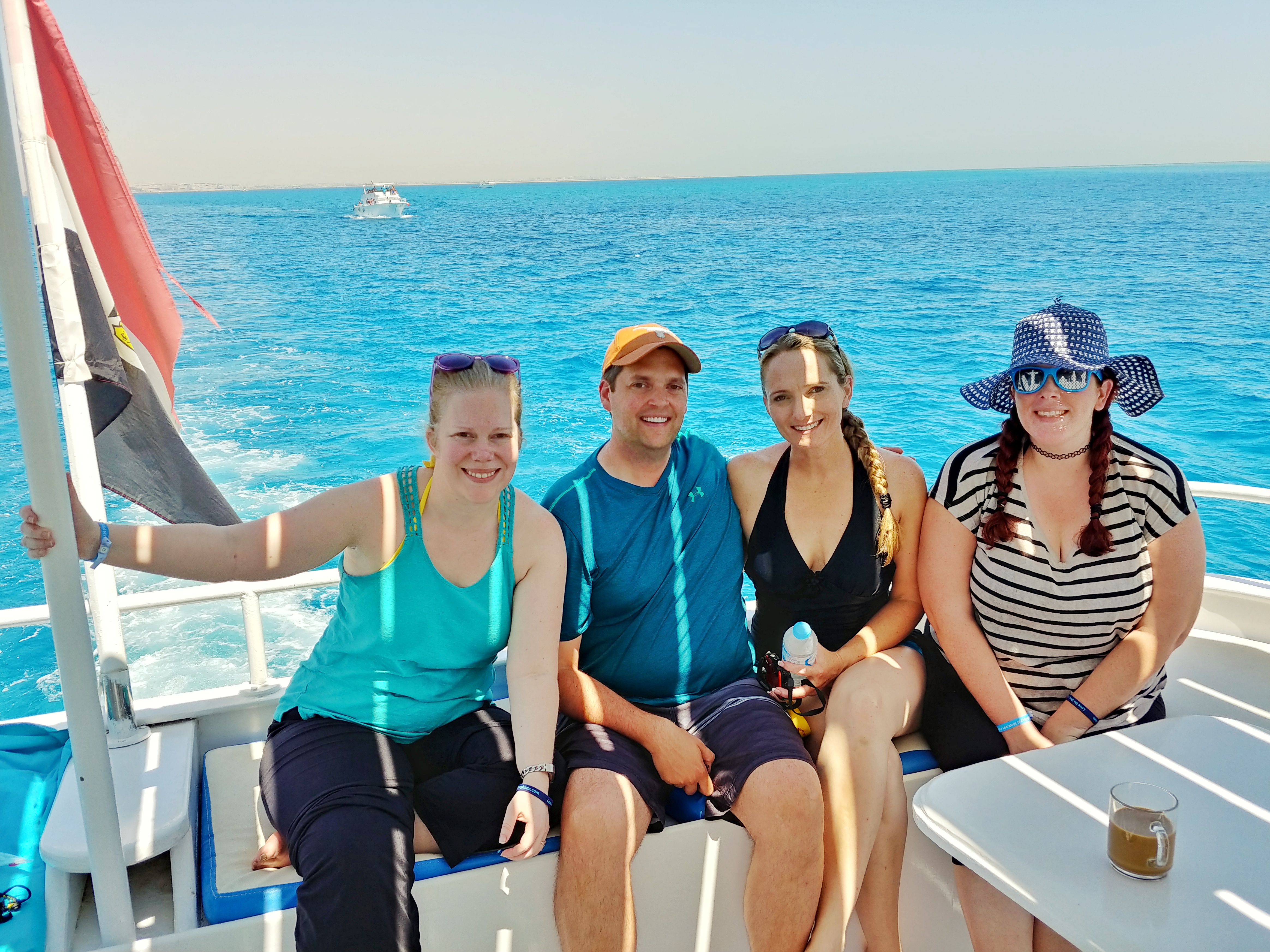 I wish I had the time to stay for the Night and Wreck dives!  Please plan ahead and try and do that yourself! If you can't, you're already scuba diving in Hurghada, Egypt which is going to be fantastic.  But night and wreck seem really special.
You have the option to have the price for with or without equipment. As I said, the equipment was in really good condition. For a full rundown of choices and prices, please check out their site!
Long story short, I enjoyed my time with Dive Hurghada, and I'm confident that you will too! I hope I've convinced you that of all the Hurghada diving reviews, this one is the best!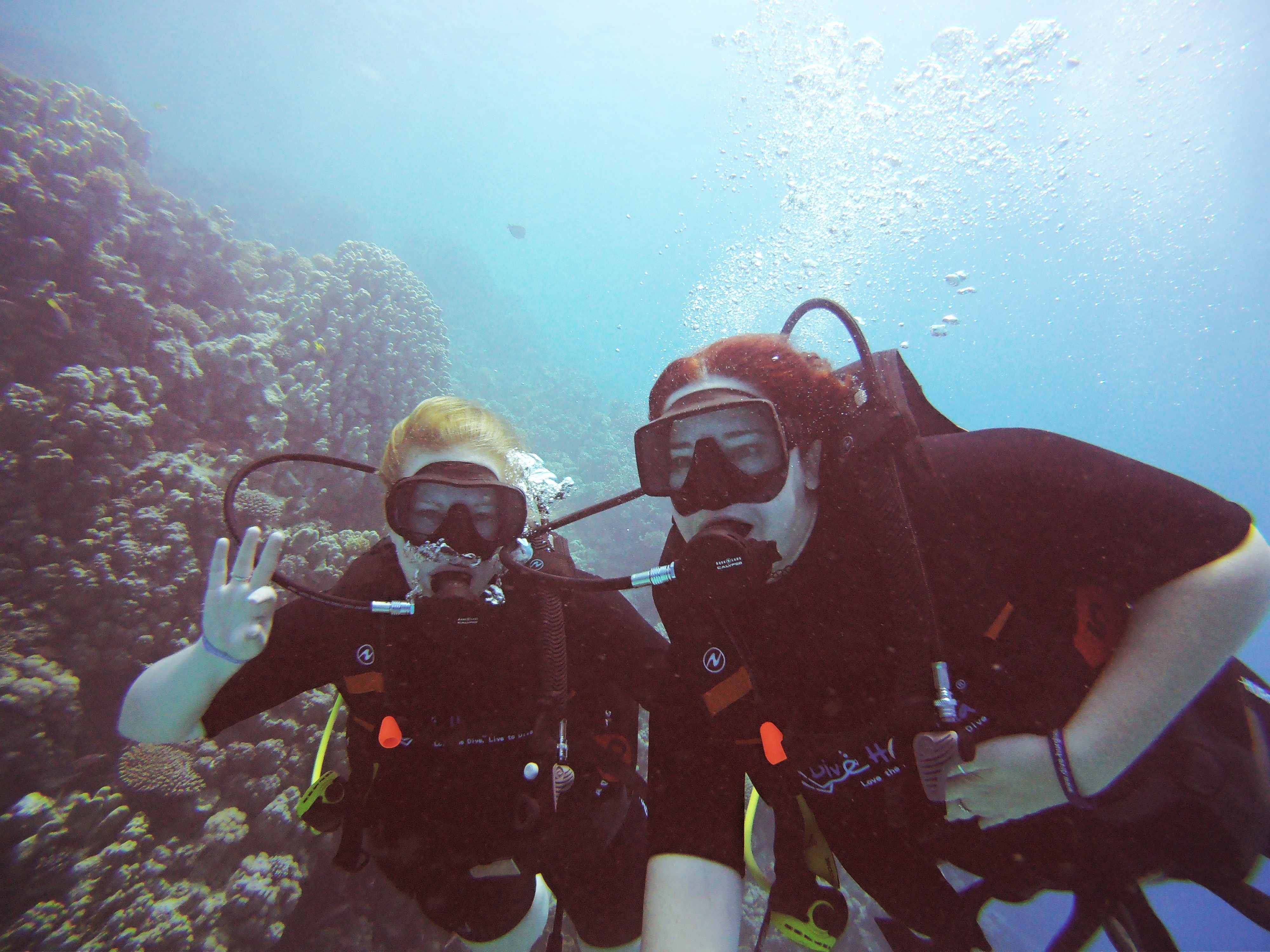 Please pin this for later when you're planning your own trip!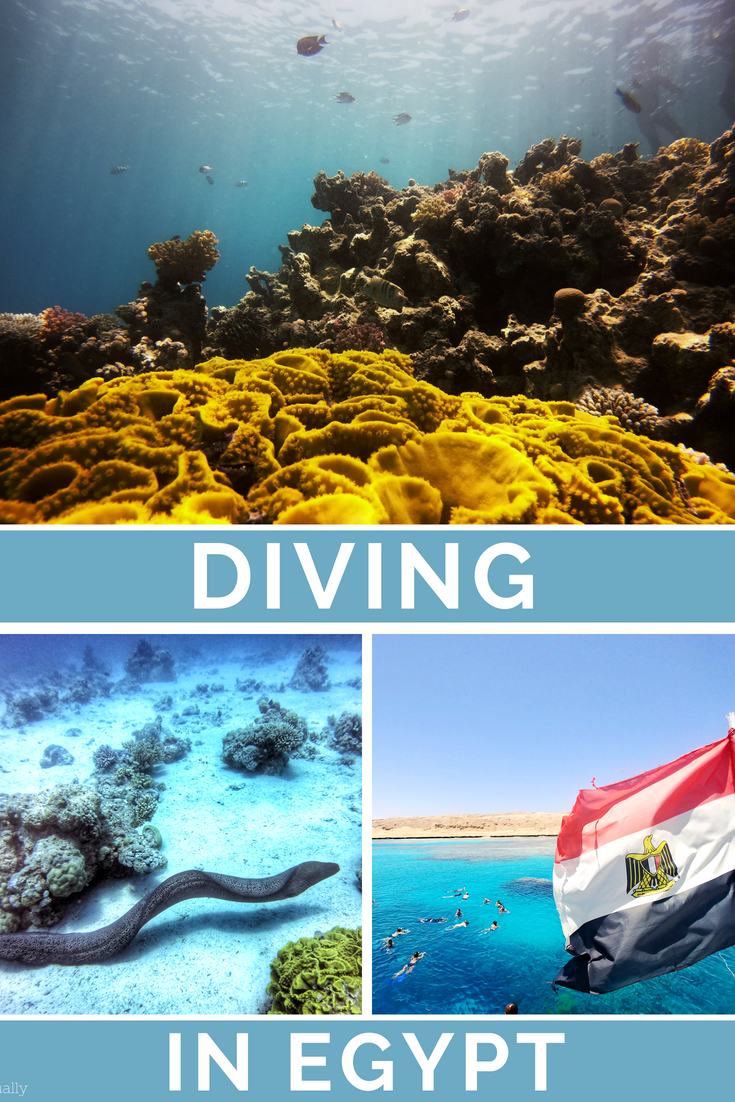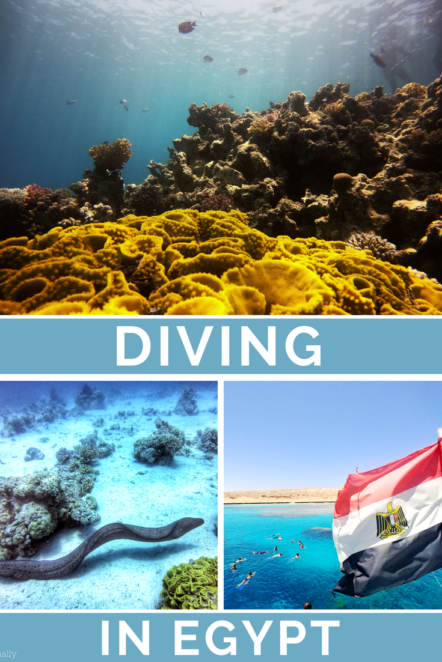 Disclosure:
I did receive this diving adventure complimentary in exchange for this post. However, as I said, I did reach out to them because of their positive reviews, and I wanted some firsthand experience.  I genuinely believe this is a great Hurghada Diving Center and well worth your time and money.