I'm sure I'm not the only one who has seen those gorgeous pictures on Instagram of beautiful women posing in stunning locations with their hair a-curled and their dress a-twirled.  But like… what's a regular person supposed to do? We can't all be stunning models! Heck, I'm a blogger, and even I'm not that glamorous. I feel like they always skirted the issue of how to create them ourselves. So.. what to do?
My pre-blogging days had me boppin' about the world in sweatshirts and jeans because… comfort.  As I got older (and also started my blog), I decided I didn't want every pic of me to be in jeans, so I started dressing a little nicer, but still… not ~glamour~.
So I went to Instagram.  And rather than get down on myself because I had no idea how it would be possible to get a pic like that (due to the fact that I'm super awkward in pictures sometimes), I decided I would figure out how to make it work for me.
The Problem:
Ok, so I decided I wanted to be in more dramatic pictures, but the main problem was still comfort.  I wanted to be comfortable when I was walking around all day, but I still wanted to look nice. I'm not a dress and skirt wearer by nature, so what's a vaguely Tom-Boyish girl to do?  Do I have to walk around in an outfit like that all day? Ugh!
The Solution:
I got it.  A skirt!  
If I got a nice skirt, I could just pop it over my regular clothes and BOOM–I'm glamorous! Then take it off and BOOM–I'm comfortable.  Yasssss. So that's what I did with my first trip with my skirt. I went off into the desert to celebrate my 60th country in comfy clothes…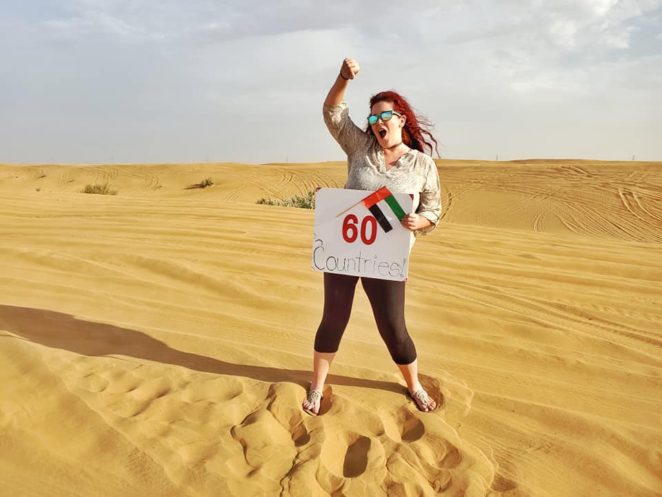 But I also wanted to have a dramatic photoshoot!  I mean, 60 countries deserves it! So, I threw the skirt on over my capris. How'd I do? (Note: If you look hard, you can still see the black yoga pants lol).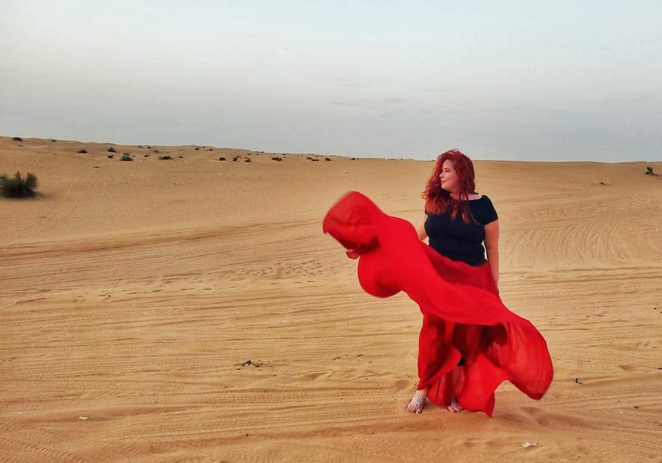 It worked!!!  
Reasons Why A Skirt is the Best Idea
1. Glamour Shot Anywhere
There was a reflecting pool underground in Colombia. What did I do? Photoshoot.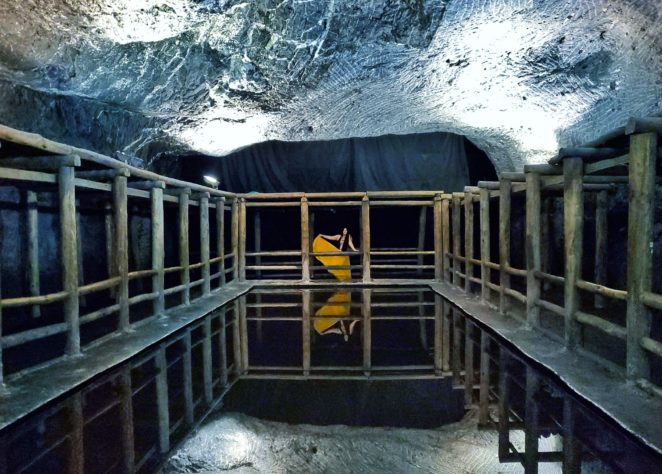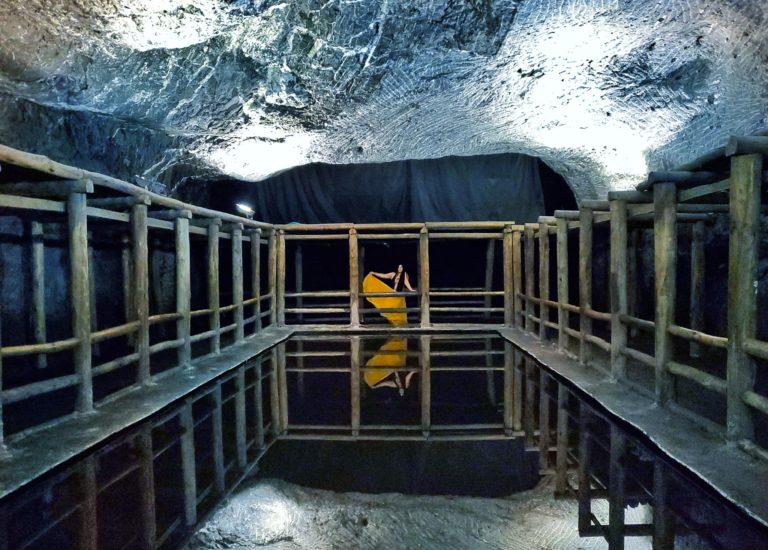 Stepping foot on my 7th continent? Photoshoot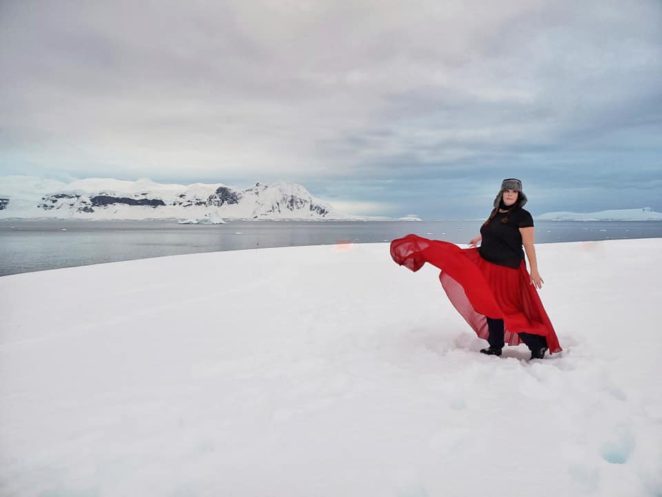 2. Share with a friend
Because you're wearing clothes underneath the skirt, you can easily share with a friend!

Climbing up a waterfall in Jamaica? Photoshoot.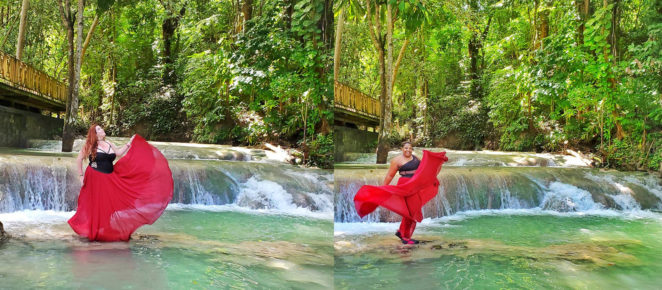 I was on a ferry from Finland to Estonia, and the wind was nice.  What did I do? Photoshoot.


I was at a gas station in Switzerland, and there was a sunflower field. What did I do? Photoshoot.

3. Take up less space than dresses! 
When you don't like checking a bag and space is primo, that little extra bit of room you're saving really counts!!
4. Probably cheaper
I got mine on Amazon (this is the skirt I have in red)!  They have lots of colors and sizes.  I suggest the ones below or skirts with words like mopping skirt or chiffon.
Tips for best pics
Since the skirt is going to be loose and flowy, you'll want a

tighter top to make you look smaller.  Actually, for my trip to Colombia, I actually wore a bathing suit under my capris and shirt, so when it came to the photoshoot it was a bit more dramatic.  I usually wear regular shirts though, so a bathing suit isn't mandatory, but it def added a bit of pizzazz.



Pick a skirt

color

that will

pop out.  Red is my fave one to travel with because I feel like it pops out the most, but I think it is important to think about what main colors will be around you on your trip and pick a skirt that will pop out from that.


BURST! Burst shots are the BEST tip that I have for you.  If you have someone taking the pic, or you have a remote, you need to take a burst shot.  Try spinning or throwing your skirt around. Somewhere in those 100s of pics will be a winner.

Edit the pic afterwards.  I use Snapseed. I mess around with the settings a bit to make it as dramatic as this dramatic AF pic deserves.


Try looking away from the camera. I always seem to make a stupid face if I look straight at the camera.

Laugh at the bad ones!  Especially if you use burst shot, you're going to get a lot of bad ones. This isn't a critical step, but it's definitely worth it.



Remember, you don't have to be a skinny model to still pump out some sick pics!
Good luck out there, ladies!